We at Kharbanda bureau of education provide the best judiciary coaching in Delhi in such an innovative way to ensure the success of our students, and to prepare them for all stages of judicial exams. We work with the students according to their capabilities and try to make them the best judges in the country. We give our students the best guidance and encourage them to shape their careers and achieve their goals. We understand the importance of practice and we motivate our students to practice and solve questions, ask questions and cases they're been having trouble in. We also conduct a full test series for the preparation of judicial exams. KBE provides best coaching for Judiciary in Delhi.
Highlights of Judiciary Course
Now affordable for everyone, pay your fees in small & easy per-month installments of 5000/- only.
Now Study with Highly-Interactive Multimedia & Graphically Advance Classes.
Learn Quick & Easy Memorising Tricks.
Class Notes Covering 20 Law subjects + Local Laws.
In depth BARE ACTS reading in regular classes.
Special classes forJudgement & Order Writing Practice.
Regular Focus on Mains answer writing for better results.
For more Details Contact:
7533000555 , 7503333777
Key Notes & Case summaries for quick revision.
Latest Case Study Material which gives you an edge on other students.
Covering Previous year exam papers of last 15 years.
Regular Doubt clearance sessions & Counselling by Faculty.
Regular Legal updates & Proper guidance for GK, GS, English Hindi Translation, Essay writing, Article writing, Precis writing Classes.
Exclusive "Three Level Test Series" for both online and offline students on weekly and monthly basis.
Our faculty keeps you highly motivated all the time to ensure regular progress and growth.
How to Clear Judicial Service exam in First Attempt ?
If you are a judicial aspirant & you want to clear judicial service examination in first attempt then you can do it with consistency and hard work and KBE JUDICIARY COACHING & ACADEMY helps you in your journey to become a civil judge as soon as possible with its unique teaching techniques and exam oriented approach.
KBE JUDICIARY COACHING is one of the Top Judiciary Coaching & leading institutes for Judicial Service Exam Preparation which provides you with one of the best faculties for judicial service exam preparation with more than 10 years of teaching experience- Dr Ridhi Kharbanda and Dr Shshank Kharbanda who will be your educators and mentors throughout your journey. Ridhi Ma'am & Shshank Sir are permanent faculty at KBE Judiciary Coaching who have helped a lot of students to achieve their dreams and bestowed with many national & regional awards in various fields for instance, they have Won Gold Medal, BEST JUDICIARY COACHING IN DELHI & NCR Award, Best Youngest Educators Award for judicial service exam preparation in 2018, Education Excellence Award for Unique Teaching Strategies, BEST JUDICIARY COACHING for social welfare of Students, in 2023, 2022, 2021, 2018 some Hon'ble mentions are Member of parliament, Hon'ble Judges, ANI NEWS, Celebrities, PTC Network, Times of India, Hindustan Times, Constitution Club of India...
Moving from the traditional method of learning, KBE has headed towards a Brilliant & Most Unique Exam oriented teaching approach which combines interactive teaching techniques, tips and tricks to remember concepts, establishing command over the bare act, detailed and simplified course structure, inclusive of detailed study of case laws and previous year's question answer and most important our key notes unlock the locks of the doors of judiciary .
We provide both Offline Judiciary coaching as well as Online Judiciary coaching and our hybrid course includes live lectures plus recording of live lectures for a period of 3 years which can be used as revision class without any view lock which enables the student to have crystal clear image of the concepts and clear civil judge exam with flying colours.
Some of the key features which make KBE the best Judiciary coaching in Delhi are
1. Permanent and experienced faculty
2. Key notes which are prepared by our expert faculty
3. Detailed course coverage and concept clarity
4. 24 hours doubt mechanism
5. Regular and subject wise test
6. Highly interactive and personalised app
7. Small batch size
8. Individual attention to each student and many more
To have a glimpse of our unique teaching techniques you can and enroll yourself for our exclusive and free demo class which is available for both online and offline judicial coaching and start your journey for judicial service exam preparation with KBE JUDICIARY COACHING AND ACADEMY...
Upcoming
Batches Details
Every Tuesday, Thursday, Saturday
Timing: 5pm to 7pm
Book your slot in advance
Register Now
Welcome To
Top Judiciary Coaching in Delhi
We at Kharbanda bureau of education provide the best judiciary coaching in Delhi in an innovative way to ensure the success of our students, and to prepare them for all stages of judicial exams. We work with the students according to their capabilities and prepare them to be the best judges in the country.
Read more
OUR FACULTY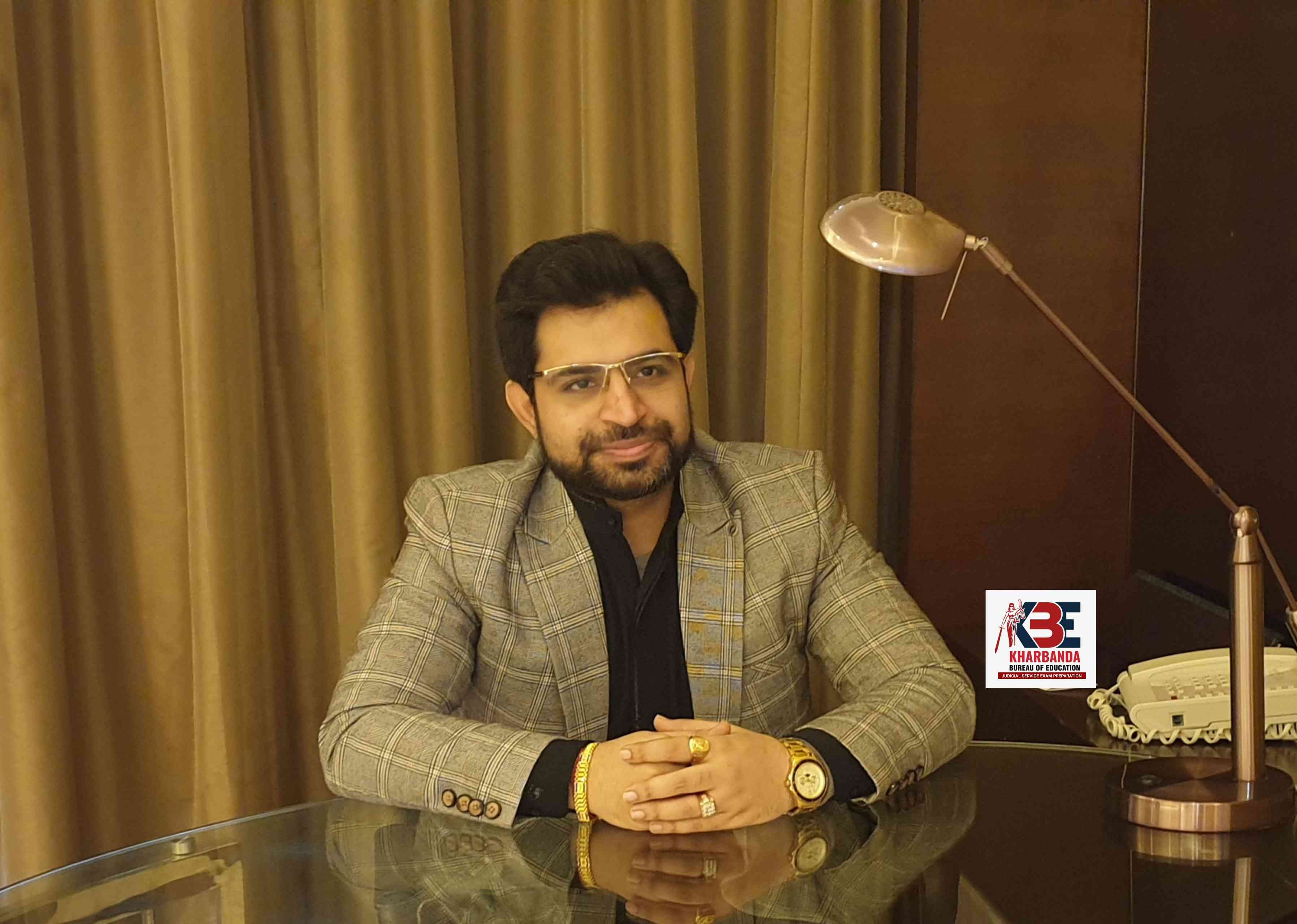 Co-Founder & Senior Faculty at KBE JUDICIARY COACHING
( KBE JUDICIAL ACADEMY, DELHI)
Read More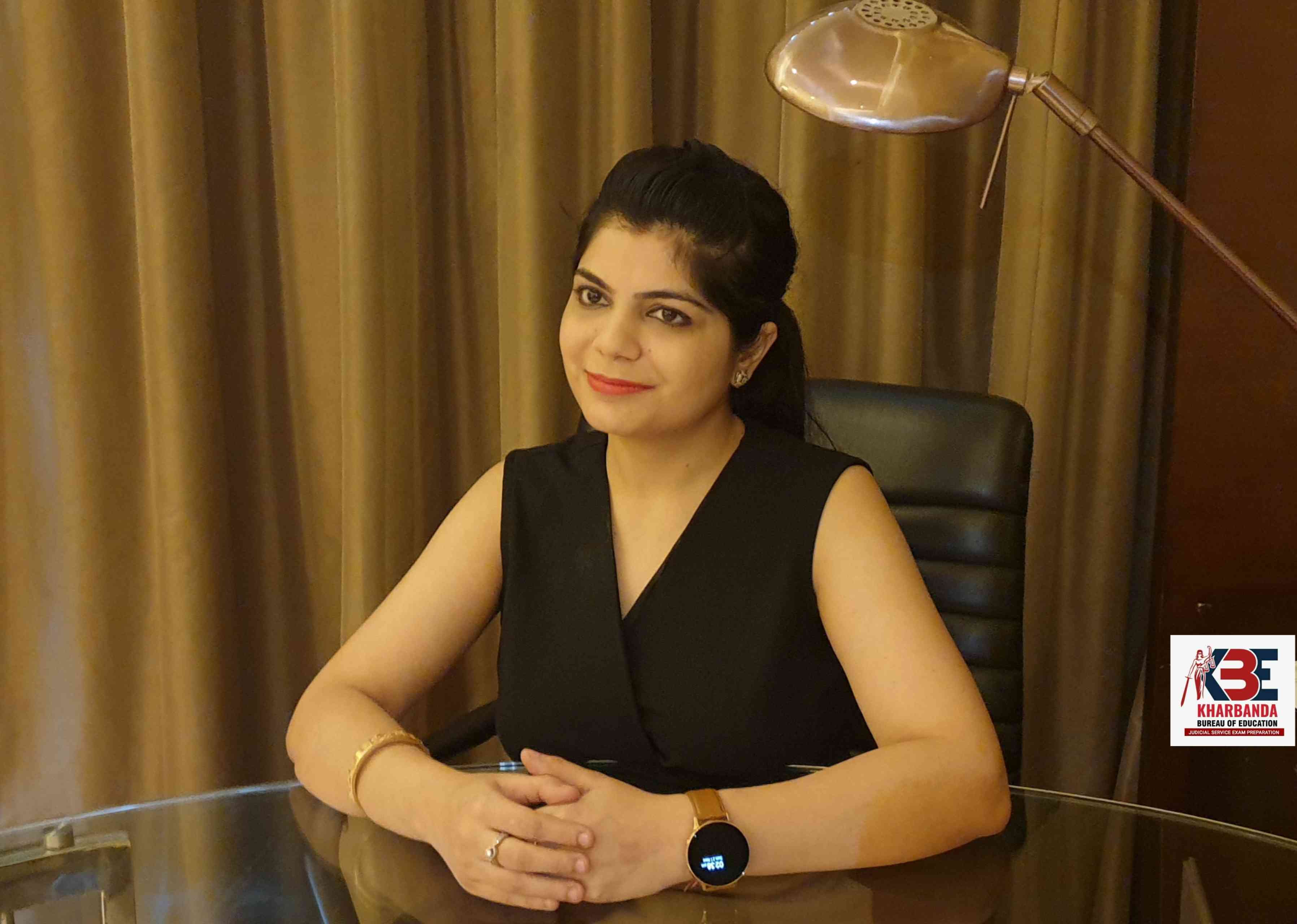 Co-Founder & Senior Faculty at KBE JUDICIARY COACHING
( KBE JUDICIAL ACADEMY, DELHI)
Read More
BEST COACHING FOR JUDICIARY IN DELHI
We are known for having expert faculty and our innovative teaching methods. We are one of the leading judiciary coaching institutes in Delhi, we not only teach students but also we help them to shape their career and motivate them to achieve the goals, they are preparing for. It is easy to teach but to give education with intelligence is what takes efforts. Our faculty take it as an opportunity and encourage students to work on their dreams hard enough to complete them, also to give them proper guidance and support whenever they need. As we have internet enable all over the campus which allow students to access internet facility and learn wherever, whenever they can. Moreover, we provide the latest, exclusive and detailed study material, a free demo class and counseling sessions for the students we believe in overall development in one's personality. Our focus is on quality rather than quantity thereby limiting the strength so as to facilitate face to face interactions and doubt clearance during the classroom sessions.
Every student has the liberty to ask any queries and also can have counseling sessions for any doubts and questions regarding anything. We give our students a friendly environment to make comfortable with a healthy competition to remain focused towards the aim they've been looking for.
KBE Edge for Online Judiciary Course in Delhi
Do you aspire to become a judge in India? Then KBE is the right place for you. Our Online as well as offline Judiciary Course will prepare you to crack the judiciary exam in the easiest way possible. We at KBE Judiciary Coaching have always worked on new innovative ideas in teaching for making classes interactive and result oriented. Our main aim is to see our students clearing the prestigious Judicial Services Examination in their first attempt. We are the only institute in Law Education to provide Live Individual and Interactive Demo Classes for Judiciary Preparation. We have Experienced Faculty who are dedicatedly working 24*7 in shaping our student's careers. KBE Judiciary Coaching Institute believes in technological advancements, We were amongst the first to launch our Dedicated Application For Online Judiciary Coaching, We have been continuously working on upgrading our technical infrastructure in order to make the learning easier for our Judicial Aspirants. Our Institute Provides Weekdays as well as Weekend Batches for Judiciary .
KBE Judiciary Coaching is one of the Best Online & Offline Coaching For Judiciary in Delhi, Few of the Reasons are Listed Below.
One to One Classes – Special Mentoring to each and every students so that they can learn easily & according to their own pace.
Interactive Classes – Live and interactive classes so that students can clear their doubts in the class itself.
Most Affordable Fees Structure – Affordable installments of Rupees 5000/- Per month is something that makes our coaching accessible to everyone.
Recorded Classes – Live Recorded Classes in Full HD 1080p video.
Test Series – Take your preparation to next level with three-level test series for preliminary tests and mains.
Comprehensive Notes – Our most comprehensive keynotes to unlock the doors of Judiciary
We are dedicated to judicial service examination preparation. We are committed to providing highly qualified and experienced teachers to our students. We always try to enhance the knowledge bank of our students. Our aim is to generate future noble Jurists, eminent Judges, energetic members of the Bar, result oriented corporate law officers, intelligent research scholars, leading bureaucrats, efficient law professors, and other revolutionary legal professional. Our online judiciary coaching fees are quite affordable to everyone. We also provide consultation to students who are aspiring to become a judge. Students are free to ask their doubts anytime. We offer the best judiciary coaching in Delhi. We conduct regular tests so that students can know their weak points and can work upon it together with KBE Judiciary Coaching.
Our focus is on quality rather than quantity thereby limiting the classroom strength so as to facilitate face to face interactions and doubt clearance during the classroom sessions.
Students are free to ask queries and get an answer to them as and when they arise, KBE Judiciary Coaching is like a family nurturing the path of young talent towards their ultimate goal.
We stand by you throughout your journey and make your dream come true.
Our Courses
KBE has a specially designed judiciary course for the professionals and students aspiring for the judicial services exam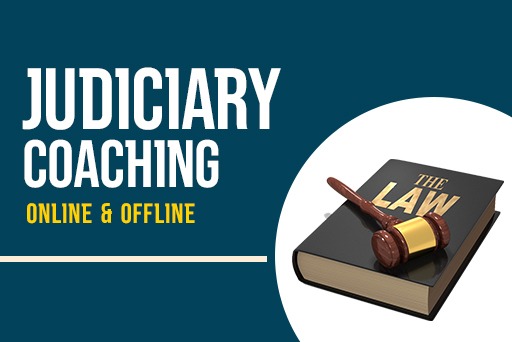 JUDICIARY COACHING (ONLINE & OFFLINE)
We at KBE offer Judiciary coaching for students in both offline and online mode. Hybrid classes provide your own comfort and 100% support from our end.
view details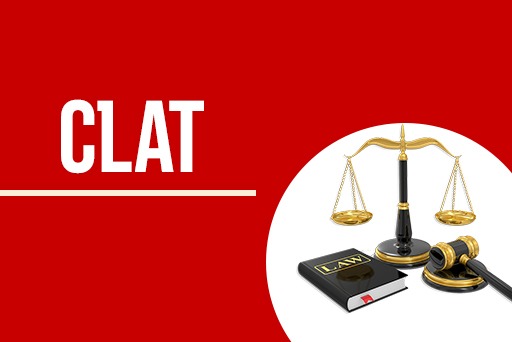 CLAT
Dream of securing top-class results in the CLAT examination? We at KBE have got your back. Our experienced faculty will help you reach your goals.
view details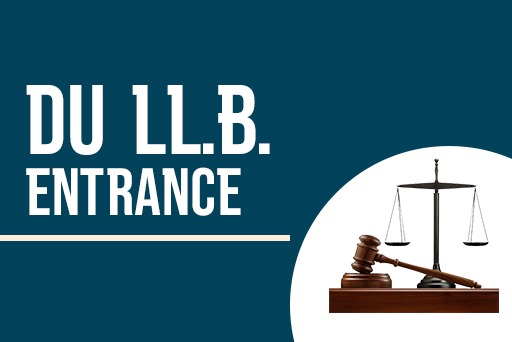 DU LL.B. Entrance
We also help students to excel DU LLB entrance examination at KBE. Get the best results with our highly professional experts and best study materials.
view details
KBE Free Online Judiciary Coaching
We have introduced FREE ONLINE JUDICIAL CLASSES FOR:
Children of Martyrs of the Indian Military Forces.
Children of Martyrs of Indian Police Services.
We are the first one in India who have adopted this holistic approach. Our only aim is that everyone can access online judiciary coaching.
Photo
Gallery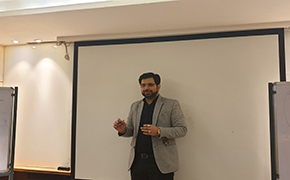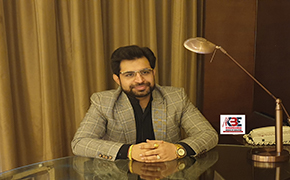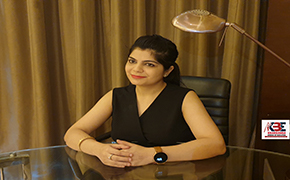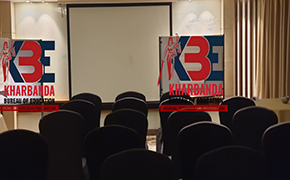 STUDENTS
TESTIMONIALS

Kharbanda Bureau Of Education is best coaching in Delhi. Its an academy for those who are preparing for judiciary. Teachers are good and they provides best lecture in class and also very supportive.

I have been preparing for judicial services in Delhi. I found kharbanda bureau of education very significant and cooperative, the teacher of this institute are always ready and willing to assist and guide the students throughout the preparation.

Kharbanda judicial academy is the best in delhi. You too can feel that once you walk in there for a demo. The quality of their classes, the Faculties out of box thinking. I had a wonderful experience with them and it was phenomenal...

It was really a magical time for kharbanda bureau of education, during classes. Learned a lot, Apart from academic knowledge.

It's a best institute for Judiciary.kharbanda bureau of education is very supportive, co-operative and enthusiastic nature makes him a perfect mentor

kharbanda bureau of education really a good coaching institute and what i think makes it different from other institute is that the teacher and staff are very supportive.
0
Years of teaching experience
How to crack your Judicial service examination on the first attempt?
This is the most sought-after question for every judicial aspirant as you are devoting your time to preparing for one of the most prestigious examinations. To answer this question let's flip to the other side of the coin and resolve all your queries.
So when we talk about the Judicial service exam, or district judge exam, or state Judicial service exam students are often confused about the pattern of preparation, here comes the role of guidance and motivation. Here at KBE we mentor, motivate and groom our students in such a manner that they know the pattern of studying when other students are wasting their time while surfing how to prepare for the Judicial service examination ? or how to prepare for the judiciary? our students are devoted to preparing for their judiciary examination from day one. They are aware of how to prepare, what to prepare and when to prepare.
Not only this keeping in mind the need of the hour KBE always aims at improving itself and providing the best guidance and motivation to its students so that they can crack their Judicial service examination.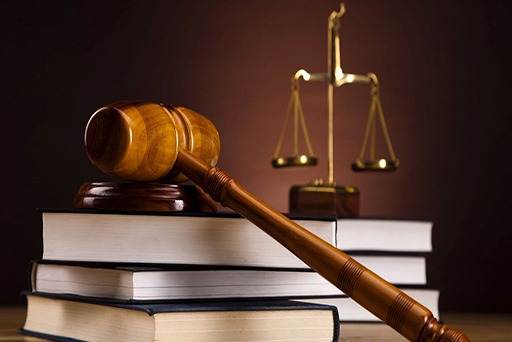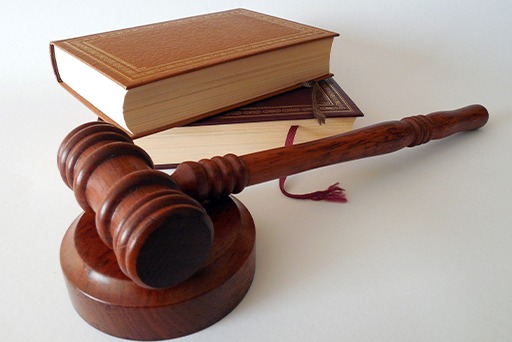 For achieving the best results we provide judiciary coaching in Delhi with both online and offline mode using the latest technology and provide the following facilities
For online judiciary coaching KBE provides the most student-friendly app for Judicial service preparation.

Live interactive lectures plus recorded lectures for 18 months even after completion of the course

24× 7 doubt clearance directly from the faculty.

Vast coverage of more than twenty law subjects + local laws.

Judgement writing, order writing, and mains answer writing.

Regular tests and feedback on performance by the faculty.

Regular bare act readings.
Judicial service examination or civil judge examination requires regular practice, self-assessment, and sheer hard work, if a student is sincere and provides his best efforts then nothing is impossible and this is what is required for cracking the Judicial service examination in the first attempt.
Online & Offline Judiciary Coaching in Delhi
If there is any Institute on a mission to help every student to be part of the judiciary system – it is the Kharbanda Bureau of Education (KBE). KBE Judiciary Coaching is one of the top judiciary coaching institutes that provides online live & offline classes for the PCS J & Civil Judge Exams. Kharbanda Bureau of Education provides live classes, online judiciary training as well as offline judiciary coaching. KBE Judiciary Coaching provides proper explanatory videos that build up the concept. It provides flexible study plans that suit an individual's timing.
When it comes to being part of the judiciary, the only things that matters are your class teachers and their personalized support. KBE Judiciary Coaching specializes in providing personalized mentoring to its students. it aims to provide the students with personal assistance and help them clear their doubts with the help of our experienced faculty members. Students are well connected with our team which helps them to achieve a better understanding and clarity of different concepts
Kharbanda Bureau of Education institute offers online judiciary coaching. KBE Judiciary's reach is not only in Delhi but is truly nationwide. With online judiciary, coaching helps in flexible learning, flexible timing, and learning from anywhere anytime. It has all the features of a classroom course except that you are attending the course online from anywhere in the country.
From the day students joins the institute they undergo rigorous training and learning. KBE Judiciary Coaching offers online judicial coaching in Delhi and prepares the students by departing their broad knowledge. The coaching program is designed using the latest technical and professional aspects to make the student excel in the civil judge exam and the pcs exam and move forward for a better future.
PCS -Provincial Civil Service is a Judicial Examination that is conducted for law graduates to become members of the subordinate judiciary. From the comfort of our home, the Kharbanda Bureau of Education offers to profile online judiciary coaching to students and helps them crack the pcs exam and civil judge exam in a systematic manner. The study materials and practice papers supplied by us are relevant and make you ready for the finals. To ace the pcs and civil judge exam you need guidance and strategic preparation for that you need to enroll yourself in Kharbanda Bureau of Education online coaching.
Career after Judicial service examination
Judiciary is a system of courts which serves justice to all the legal matters of the society by hearing both the sides of the arguments. Judiciary is considered as a very noble profession. People opting for this profession have the zeal to change the society in a positive way. Judiciary is one of the three pillars on which the Indian society functions. The judiciary is the system of courts that understands, secures, and applies the law in the country. The judiciary can also be known as the mechanism for the resolving of the disputes in the society. Judiciary has the power to implement changes in the society. Majority of the people complains about judicial system in India. The main cause of slow judicial system is the lack of number of lawyers and judges. Indian society needs more lawyers and judges to improve our judicial system .We as citizens majorly complain about the judicial system of our country but do nothing about it
After Judicial Service Examination the candidates may get higher post in Judiciary system of India mentioned below:-
1. Oath commissioner - An oath commissioner is a law officer, usually a new lawyer, appointed by the Registrar of the High Court under legal provisions. In simple words, their job is to attest the affidavits of the testifier.
Eligibility criteria for oath commissioner-
I) Three year LLB degree from recognized institute.
II) Experience of more than 2 years but less than 3 years.
III) A person should not be less than 35 years of age
2. Magistrate - A magistrate is a person who administers the law in a particular area, i.e. district or city. A magistrate's job is to hear civil or criminal matters and make a decision.
Eligibility criteria for magistrate-
I) Three years LLB degree from recognized institute.
II) Minimum age should be 21 and maximum age limit is 35
Remark- Eligibility criteria differs from state to state
3. Attorney journal - An attorney journal is the highest law of officer in India. His job is to support and assist in legal matters of the country
Eligibility criteria for attorney journal-
I) He/she must have completed 5 years as a judge in High Court in any Indian State or 10 years in high court as a lawyer
II) He/she should a distinguished jurist in the eyes of president
4. Advocate general – An advocate general is the person who assist the state government on legal matters referred to him by the state governor.
Eligibility criteria for advocate general-
I) A person must be qualified to become a judge in high court
II) A person must have held judicial office for 10 years or have been lawyer in high court for 10 years
III) A person must not be more than 62 years of age
5. Public prosecutor - A public prosecutor is a person who is appointed by the Union government or state government to address cases referred by the state in criminal trials. Major role of a public prosecutor is to serve justice in the interest of the public.
6. Solicitors - Solicitors are the people who advice the clients and draft reports and pleadings for the clients. Solicitors are specialist in educating clients on a variety of legal matters
Eligibility criteria for solicitors
I) A person must have completed 3 years of clerkship with a senior solicitor who is registered with the Bombay Incorporated Law society
II) A person have cleared the solicitor's examination conducted by the Bombay Incorporated Law Society
At the end we would like to conclude that there are jobs in judiciary other than lawyer and judge so there is no need to get disheartened . To become a part of the Indian Judiciary join KBE Judiciary coaching in Delhi to clear judicial Service Examination.
Best Coaching For Judiciary Exam Preparation
Kharbanda Bureau of Education is the institution that aims to assist every student in becoming a part of the judicial system. One of the leading Judiciary Coaching in Delhi is KBE Judiciary Coaching, which offers online live sessions for the civil judge examination. The Kharbanda Bureau of Education offers offline coaching for judicial preparation in addition to live classes and online training. KBE Judiciary Coaching offers clear explanation videos that help to develop the idea. It offers flexible study schedules that accommodate a person's schedule.
The only factors that matter when it comes to being a judge are your teachers and their individualized support. KBE Judiciary Coaching specializes on offering its aspirants individualized mentoring for judicial services examinations. It seeks to give the students individual support and aid in clearing with the assistance of our knowledgeable faculty members, their questions. Students have strong relationships with our team, which aids in their improvement of conceptual knowledge. Online coaching for the judiciary is available through the Kharbanda Bureau of Education. KBE Judiciary Coaching reach extends not just to Delhi but also to the entire country. Online coaching *facilitates flexible learning, flexible scheduling, and studying at any time, any place. With the exception of the fact that you can take the course from anywhere in the country online, it has all the features of a classroom-based course. Students that enroll in the institute go through rigorous training and education right away. KBE Judiciary Coaching provides online judicial coaching and equips its students with a broad knowledge base. The training curriculum is created with the most recent technology to help the student succeed in the judicial services exams which are the civil judge exam.
A judicial service exam called PCS, or Provincial Civil Service, is given to law graduates who want to join the lower judiciary. KBE Judiciary Coaching provides students with profile online judiciary tutoring from the convenience of their own homes, assisting them in methodically passing the PCS exam and the civil judge exam. We provide practice tests and pertinent study materials to help you get ready for the finals. Enroll in KBE Judiciary online judicial tutoring if you want advice and strategic preparation to master the PCS and Civil Judge exams.
Online Coaching for Judiciary
KBE Judiciary is the top online judiciary coaching centre for the law and judicial service exams in India. The majority of our pupils developed their professional careers with our expert online judicial coaching. At KBE Judiciary Coaching, we try to provide you the finest education we can in the time we have. Choosing the top online judicial coaching in Delhi can be very challenging for aspirants at times. But thanks to KBE Judiciary Coaching extensive knowledge and legal skills, your quest is over.
More emphasis is placed on developing the efficiency and personality traits necessary to become a judge in the future. We have a very straight forward teaching method that makes it easy to learn topics, test format, and crucial exam suggestions. The hardest subjects will receive greater emphasis and be covered in-depth, whereas the simpler ones will receive less attention in accordance with the exam's requirements. In order to prepare for themselves and participate in weekly activities, students must do the daily assignments that have been given to them. Effective essay and answer writing will also be covered in the course to help students thoroughly own their paper. Our performance is the foundation of our success and a factor in why people who want to practise law choose to work with us.
We want our pupils to learn and offer their all when the decision is firm and the commitment is total. Even Coronavirus shouldn't be able to stop them.It leads to our online judiciary coaching. Online coaching for the judiciary is available from KBE Judiciary at your convenience, anywhere and at any time. We guarantee assured results of students if they put their best effort forward. We have hundreds of hours of recorded lectures, tens of thousands of problems for Multiple Choice Questions, mock tests, and regular test series. You handle the learning, and we'll handle the rest. KBE Judiciary has it all covered, from providing a wealth of study material that is pertinent from the perspective of the exam to raising their self-esteem for the final round of interviews. It helps to use an approach that is focused on results. The Students are aware of their mistakes, where they went wrong, and how to avoid repeating them. To gain insights from the experts and gain a glimpse into how things operate in the real world, insightful sessions are held with industry experts and chosen judges. With the help of online coaching in the legal field, students can efficiently manage their time and receive a tailored education. Personalized in the sense that they are given the option to learn and review subjects that they need assistance with rather than repeatedly going over a subject they have mastered.
Online judiciary training from KBE Judiciary is and will prove to be beneficial for you in every way. With us at KBE Judiciary, this won't be the case if you're worried that enrolling in online classes may compromise your ability to study. One doesn't have to worry about what and how to learn at KBE Judiciary because the instructors are qualified and experienced. Our instructors are skilled at it. While you concentrate on your studies and learning, we take care of all your wants and requirements.
Our newest online judiciary classes batches will soon begin. Judicial service is ideal for you if you have the desire and the willingness to put everything on the line. With KBE Judiciary, get ready and make a plan for the judicial services examination. We support and advise you with the key exam points of view, and support you on your journey following the exams. Join our online judicial coaching programme right away!